Artist's statement - Havana, Cuba
Ever since I was a small boy listening to the news of the Cuban crisis in the sixties I always wondered what Cuba might be like to visit.

As I went through college and later into graphic design, iconic images from Cuba were everywhere: t-shirts, caps, posters and books - featuring Ché and his fellow fighters. Fidel Castro appeared in the news supporting the Cuban people and many other causes; all equally inspiring to a naive country hick from Bedfordshire!

The stories of the Cuban revolution gave me the impression that the people and the country must be fascinating. Add to this the iconic images of Ché Guevara by Alberta Korda during my formative years and I developed a burning desire to see it for myself. But I couldn't afford such a trip.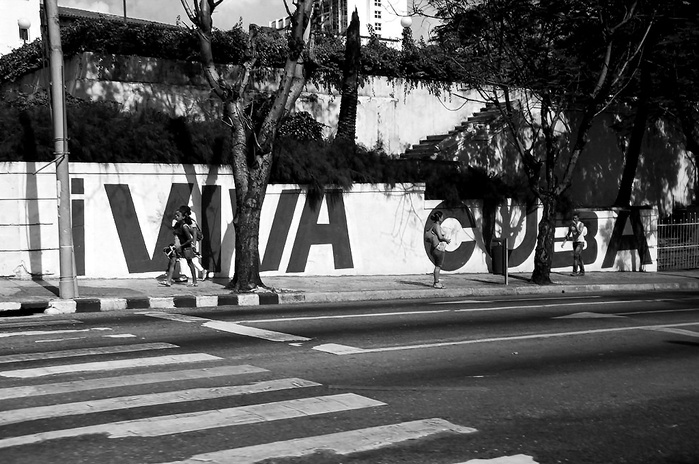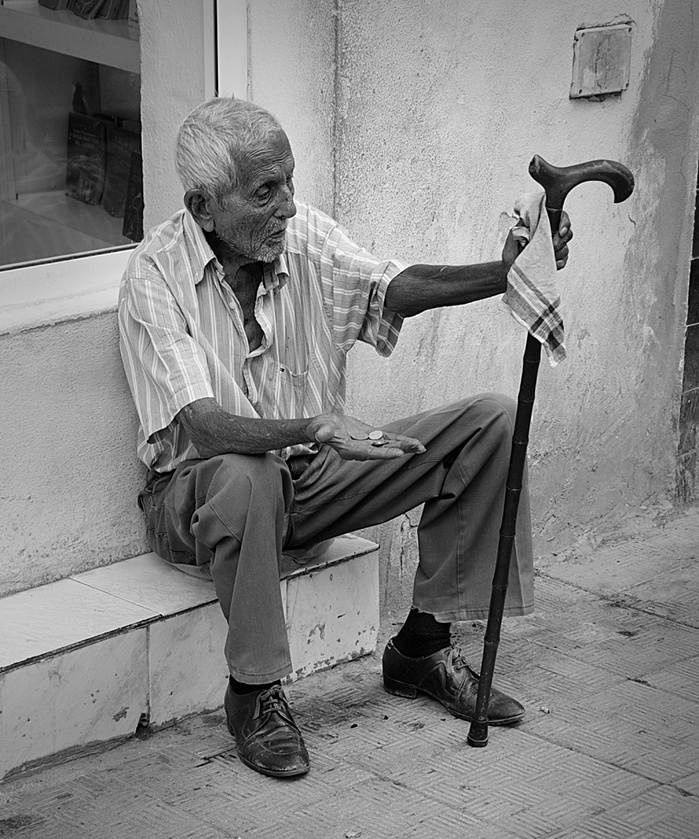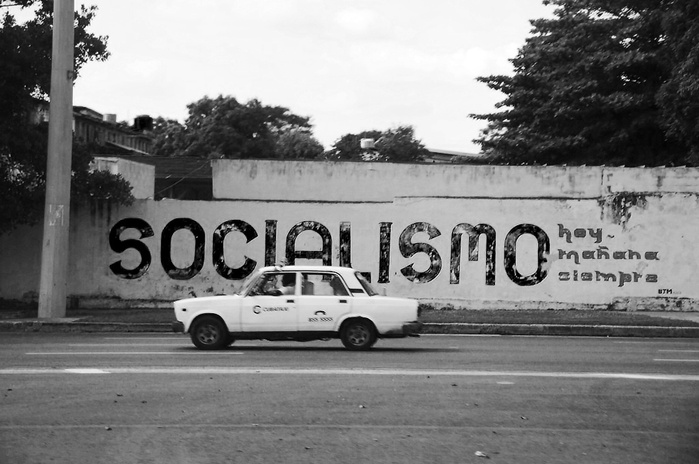 My father said to me: "You can always do anything, if you try hard enough! If you don't succeed, it's because you were not committed, or driven enough, in the first place."
Starting as an apprentice in Hayward Tyler, then in the Navy he eventually became an engineer and estimator for Rolls Royce.
He had a long tour in Russia as an engineer, helping to install an enormous turbine and pump driven sewage system for Moscow. A major project for both Rolls Royce and the communist regime at the time. One of the ways the local Russian achievers were recognised was to have their portraits taken and blown up to as much as twenty feet high. These were then displayed prominently on the walls and places of employment to show that these particular comrades had done something stupendous in the previous month or quarter. According to my father, this particular action was highly prized by his Russian colleagues. A true recognition of a job well done. Was communism all that bad?
My initial desire to go to Cuba was always second place to my ambition to succeed as a graphic designer in the ultra-capitalist world of advertising. So, after becoming an art director and working for some of the best advertising agencies in the world, and eventually setting up my own design company; I finally got a chance to go.
What you see here is a small fraction of the images I took - of what became a great tour and a wonderful experience. All enhanced by the friendliness and openness of some of the amazing people from Havana and beyond.